(Last Updated On: March 8, 2015)
MADAN MOHAN MALVIYA – creator of iit bhu and hindustan times
PANDIT MADAN MOHAN MALVIYA:
keyshone today is really glad to introduce you with the great personality of Indian culture and customs i.e pandit madan mohan malviya  was an Indian educationist, and freedom fighter notable for his role in the Indian independence movement and his espousal of  Hindu nationalism.
He was the dream university creator and developer of IIT  BHU and first  Hindi editor and publisher of  one of the reputed and esteemed newspaper HINDUSTAN TIMES.know more about madan mohan malviya and how he was so adorable and idol leader for all Indians and Britishers.
ABOUT PANDIT JI :
He was four time president of  INDIAN NATIONAL CONGRESS and today is most remembered as the founder of the largest residential university in Asia and one of the largest in the world, having over 12,000 students across arts sciences, engineering and technology, Banaras hindu university (BHU) at Varanasi in 1916, of which he also remained the vice chancellor, 1919–1938. Pandit madan mohan malviya was first to start scouting in India He also founded a highly influential, English-newspaper, THE LEADER published from Allahabad in 1909.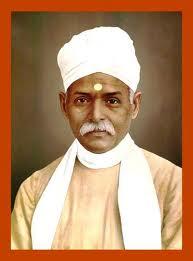 BIRTH OF MALVIYA JI:
Pandit Malviya was born in Allahabad, Uttar Pradesh, India on 25 December 1861, in a Brahman family of Brijnath and Moona Devi. He was the fifth child in a family of five brothers and two sisters. His grand fathers known for their sanskrit scholarship, originally belong  from Malwa, Madhya Pradesh and hence came to be known as 'Malviyas'. His father Pandit Brijnath was also a learned man in sanskrit scriptures, and used to recite the bhagwat katha to earn a money for living of his well behaving family.

Pandit Malviya's education began at age five in Sanskrit, when he was sent to Pandit Hardeva's Dharma Gyanopadesh Pathshala, where he completed his primary education and later another school run by Vidha Vardini Sabha. He then started teaching in Allahabad Zila School (Allahabad District School), where he started writing poems under authorship of  Makarand which were published in journals and magazines. Pandit Malviya completed his 10th  in 1879 from the Muir central college, now known as Allahabad university. Harrison College's Principal provided a monthly scholarship to Pandit madan mohan  Malviya, whose family had been facing financial hardships, and he was able to complete his B.A. at the university of kolkata.  this was the birth history of pandit madan mohan malviya.
CARRER LIFE OF MALVIYA JI:
He wanted to do m.a in sanskrit but his financial condition was not good and his father wanted to continue the father profession of reciting "bhagwat katha'.  In 1885 he started his profession as the teacher of alimentary school and started writing poems and articles.he remained here for two and a half years, and left for Allahabad to join L.L.B., it was here that he was offered co-editorship of The Indian Union, an English daily. After finishing his law degree, he started doing  law at Allahabad District Court in 1891, and moved to Allahabad high court  by December 1893′.Malviya Ji became the president of the Indian national congress in 1909, 1918, 1930 and 1932.
Like many of the contemporary leaders of I.N.C . In early 1920s, he became one of the important figures in the non cooperation movement  of Mahatma Gandhi.He also represented India at the First round table conference  in 1930. In 1939, he left the Vice chancellorship of BHU and was succeeded by none other than S.Radhakrishnan, who went on to become the President of India. Malviya Ji  popularized the slogan "SATYAMEVA JAYATE" (Truth alone will triumph).
CHANGES MADE BY MAHAMANA MALVIYA JI :
1.He organised a mass of 200 Dalit peoples, including the Hindu Dalit (Harijan) leader P. N. Rajbhoj to demand entry at the Kalaram temple on a Rath yatra day. All those who participated in this event took a dip in the Godavri river  and chanted the god names.
3.He started the tradition of Aarti at Har ki paudi,Haridwar to the sacred Gangas river which is performed till date, the Malviya Dwipa, a small island across the ghat, named after him.
4.He was rewarded with the title of "MAHAMANA' and "PANDIT".
MAHAMANA MADAN MOHAN MALVIYA was the leader,educationist,writer,executive,chairman,and god lover person. we should all follow and respect the leaders of India.