(Last Updated On: March 20, 2015)
Indian cbse and upsee result declared on 20th and 21st may
2014
India results of cbse and upsee results are out on 20th may and 21st may 2014.On 20th may 2014 i was running in park track listening to wonderful voice of radio jockey Meenakshi on MY FM  Chandigarh. Meenakshi said "good wala morning g"  to all the listeners of tri city (Chandigarh,Mohali,Panchkula).Meenakshi also announced the result date of cbse 10th results date and upsee result date. Then i get the good news from all the junior friends about their 10th and upsee results.All the students were very happy with results. CBSE declared the top 10 regions for results. Trivanantpuram,Chennai,Patna,Panchkula etc. got 99% results in 2014. UPSEE results from Uttar Pradesh technical university also declared the one lakh eighty three thousand students .
CBSE 2014 10 TH AND 12TH RESULT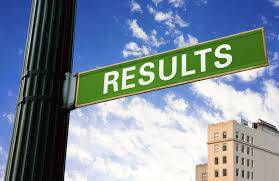 CBSE 2014 results for 10th class declared on 20th May 2014 at 10 AM.All the cbse regions results declared. CBSE also declared the merit list for various schools counselling. CBSE 12th results are going to declared on 26th May 2014.Due to Lok sabha election results are awaited.12th class students have to wait for more few days.For result view go to CBSE HOME PAGE.
UPSEE 2014 RESULT
UPSEE 2014 result out on 21st may 2014. Uttar pradesh state entrance exam consist of one lakh eighty three thousand students result for UG and PG courses.Now the result declared. Uttar pradesh technical university also declared the merit list for further counselling.For results go to UPSEE HOME PAGE.