(Last Updated On: December 23, 2013)
E DISTRICT COORDINATOR,NIELIT: E – District coordinator is available post in the NIELIT. Now what is NIELIT? Who is e-district coordinator?All the answer is here. first of all know about the NIELIT. NIELIT  stands for national institute of electronics and information and technology.This organisation works with the department of information technology,government of India. This is a government organisation which works on the guidelines of ministry of communication and information technology.It main aim to flourish the computer science knowledge in India with global trend of corporate world. NIELIT  also promotes the information area related to electronics and information technology. It has several wing like:-
 a) Accreditation Wing
b) Database Management Wing
c) Examination Wing
d) Finance & Administration Wing
e) Registration Wing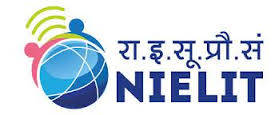 E-DISTRICT COORDINATOR is the officer post who deals with information technology area.E district coordinator monitors the various e-commerce company in district.E-District coordinator post is available in city beautiful Chandigarh,which is also well planned city. So read the following details for application of E District coordinator.
Address: SCO 114-116, Sector 17B, 17A Sector 17
Postal Code: 160017
City: Chandigarh
State: Punjab and Haryana
Pay Scale: Rs 23500/- per month.
Educational Requirements: BE / B.Tech (preferably in Computer Science/IT/Electronics & Communication) or MCA.
Experience Requirements: Minimum of two (2) years of work experience preferably in IT / e-Governance related field.
Desired Skills: Knowledge of English and Punjabi.
Age Limit: 21-35 YEARS.
FOR FURTHER DETAILS SEE THE DETAILS ON : NIELIT CHANDIGARH
PROCEDURE TO APPLY:
Applicants are required to submit attested copies of their testimonials/certificates with the application form.
Applicants sending applications through post must mention the name of the post on top of the envelope.
Applicants are required to fill a separate application form for each post and also pay Rs 500/- (in cash or though bank draft) for each post separately.
Applicants remitting application fee through bank draft must mention their name in CAPITAL LETTERS and Phone Number on the backside of the Bank Draft.
Selection for the post of 'Application Manager' will be through interview, the date and time for which shall be announced later on, on the website of the Center – www.nielitchd.in