(Last Updated On: December 7, 2013)
CREATING OPTION IS BOON FOR DIFFICULT TIMES: that really struck your mind that how option can be boon for us? but my dear friends option is crucial widget to enhance the happy life.how? keyshone says that option is a another chance of showing the talent of mind and body.
option serve us the preference of liking and disliking the thing. keyshone always concern with the entire development of human species. keyshone says that creating option is boon for difficult times because at difficult time option give you way of outing. keyshone refers creating option as learning extra thing,choosing the alternatives,and opting another lifestyle and ideas. keyshone is changing the regulations of human fundamentals of leading life every century that's. why keyshone recommend that creating option in life of this century is important and necessary. keyshone clarify this thing by examples of great personalities who created option in their life and became successful and more fame full for their works.
EXAMPLES OF PERSONALITIES WHO CREATED OPTION IN THEIR LIFE:-
1.LEARNING OF "SHABAD BHEDI BAAN BAJI" OR BLIND ARCHERY OF WORD TARGET BY PRITHVIRAJ CHAUHAN:
aahyatmm really appreciate the prithvi raj chauhan who choose the archery for his throne regimes. he learnt the archery of shabad bhedi baanbaji,in this archery the learner has to strike the target without seeing the target.the individual has to strike the target by estimating the distance of target,direction of word coming. the specification of this talent that the person can strike the target in night also,even in blindness,that talent needs lots of concentration. that's why prithviraj had to lots of yoga and meditation to learn this type of archery. do you know that due to this extra learning prithviraj wins many battle where rivals hurt the eyes,use the blindness.at last time of prithvi raj chauhan when shabuddin mohammad ghori arranged the archery contest in his kingdom of gajhni. Prithviraj killed the mohammad ghori by arrow,even when the mohammad ghori damaged the prithvi raj eyes by hot swords. this was the intelligence of prithviraj that helps him to became the great warrior of Indian history. this is all due to creating option of archery.
2.LEARNING AND KNOWING THE AADHYATMM BY SWAMI VIVEKANAND:
swami vivekanand was the great reformer,thinker and literate person. he had the dual degree of arts and science.he could get the big opportunities in biggest industries of world but he chosen the aadhyatmm learning.
we know that swami vivekanand was known for promotion of Indian culture and customs in whole world.with the knowledge of materialistic thing he also choose the aadhyatmm,knowledge of non materialistic thing for self exploration.this extra knowledge reveal out the internal talent of swami vivekanand. all the world flocked to the Indian culture due to extraordinary promotion of aadhyatmm by swami vivekanand.this was happens only due to creating option by swami vivekanand.
3.OPTING THE CRICKET PROFESSION BY SACHIN TENDULKAR :
sachin tendulkar, great sportsperson of cricket.every Indian know this personality very well.
do you know that sachin tendulkar was not so good in studies in his school time his parents were very worried about him.but the creating option of cricket sport by sachin tendulkar made him famous in the world of cricket.now days sachin tendulkar known for his excellence in cricket. this is the result of creating option of cricket by sachin tendulkar.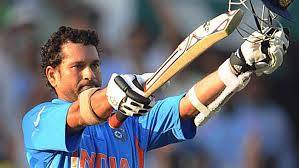 MORAL OF THIS POST:-creating option is important and necessary for happy and successful life.there are so many examples. keyshone says that creating option is also important for success of life.So create option in your life my dear keyshone vistors