(Last Updated On: March 7, 2015)
Arvind kejriwal,an engineer to chief minister of delhi
ARVIND KEJRIWAL INTRODUCTION
Arvind Kejriwal is  the new popular chief minister of India. Arvind Kejriwal today  28 December 2013 at 12 pm from   Ramlila maidan took the oath of chief minister of Delhi. Arvind Kejriwal took the oath with seven minister of Delhi. Arvind kejriwal proclaim the national movement against the corruption in India. Arvind Kejriwal urges the common people or middle class people for support to eradicate the corruption and crimes.Arvind Kejriwal is the role model for the all studying youth, whether he is student,job seeker,government employee etc. Arvind Kejriwal is the chief minister who started his political carrier before 2 years ago. Arvind kejriwal is the chief of Aam Aadmi Party,political party which snatches the seat of all other political parties.
How Arvind Kejriwal started his political carrier? Who is the Kejriwal? Who is Aam Aadmi Party?,How Arvind Kejriwal became the chief minister from an IIT engineer? All the answer you will get after reading this post.
Arvind Kejriwal and Family:-
Arvind Kejriwal  was born in the village of Siwani, Haryana, on 16 August 1968 to Gobind Ram Kejriwal and Gita Devi, a well-literate and well-off couple. He has a younger sister and brother. His father was an electrical engineer who graduated from the Birla Institute of Technology,Mesra, and whose work led to many changes in the family's residence. Kejriwal spent most of his childhood in north Indian towns such as Sonepat, ,Ghaziabad and Hisar. He spent his lots of time for education in Haryana,north India. Arvind has one son and daughter. His wife is Sunita Kejriwal,which also rti activist.

Arvind Kejriwal,as an engineer:  Engineer knows how to create the model and how to destroy that model. That's why I always respect and feel proud my self for being an Engineer.Kejriwal studied mechanical engineering at Indian Institute of Technology Kharagpur .He worked with Tata Steel in 1989.But after some years he leaved that job in 1992.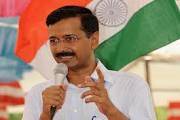 Arvind Kejriwal, as chief of Aam Aadmi Party:  
Aam Aadmi Party known for its symbol of broom and first Indian political party to fight against the corruption on the power of broom. Kejriwal is the chief of Aam Aadmi Party. Kejriwal established the AAP in November 2012. He became one of the five most mentioned Indian politician on social networking sites such as Facebook and Twitter in the run-up to the Delhi legislative assembly elections of December 2013.Those elections were the first contested by the AAP and in them Kejriwal defeated the incumbent Chief Minister, Sheila Dikshit, in her Assembly constituency of New Delhi..The party as a whole won 28 of the 70 available Assembly seats. Arvind proved that political victory can also achieve by true humanity and clean politics.
                                         READ MORE ABOUT HUMAN TRAFFICKING AND THEIR CAUSES;
I hope you all like that post. We got the new chief minister of Delhi, who is in charge of home ministry,power,planning,finance,vigilance. You can meet the chief minister of Delhi in Delhi metro,mandi,roads,slums, because he is not the chief minister. He is the aam aadmi (common man).This is our common man party leader.Arvind thanked the god for this miracle. Keyshone will meet you to the famous and respected personality.